Create an App with The Best No Code AI App Builder
Online AI app maker tool to create an app without coding. Make an app with the world's finest and most reliable app creator; let's build an app that your business deserves.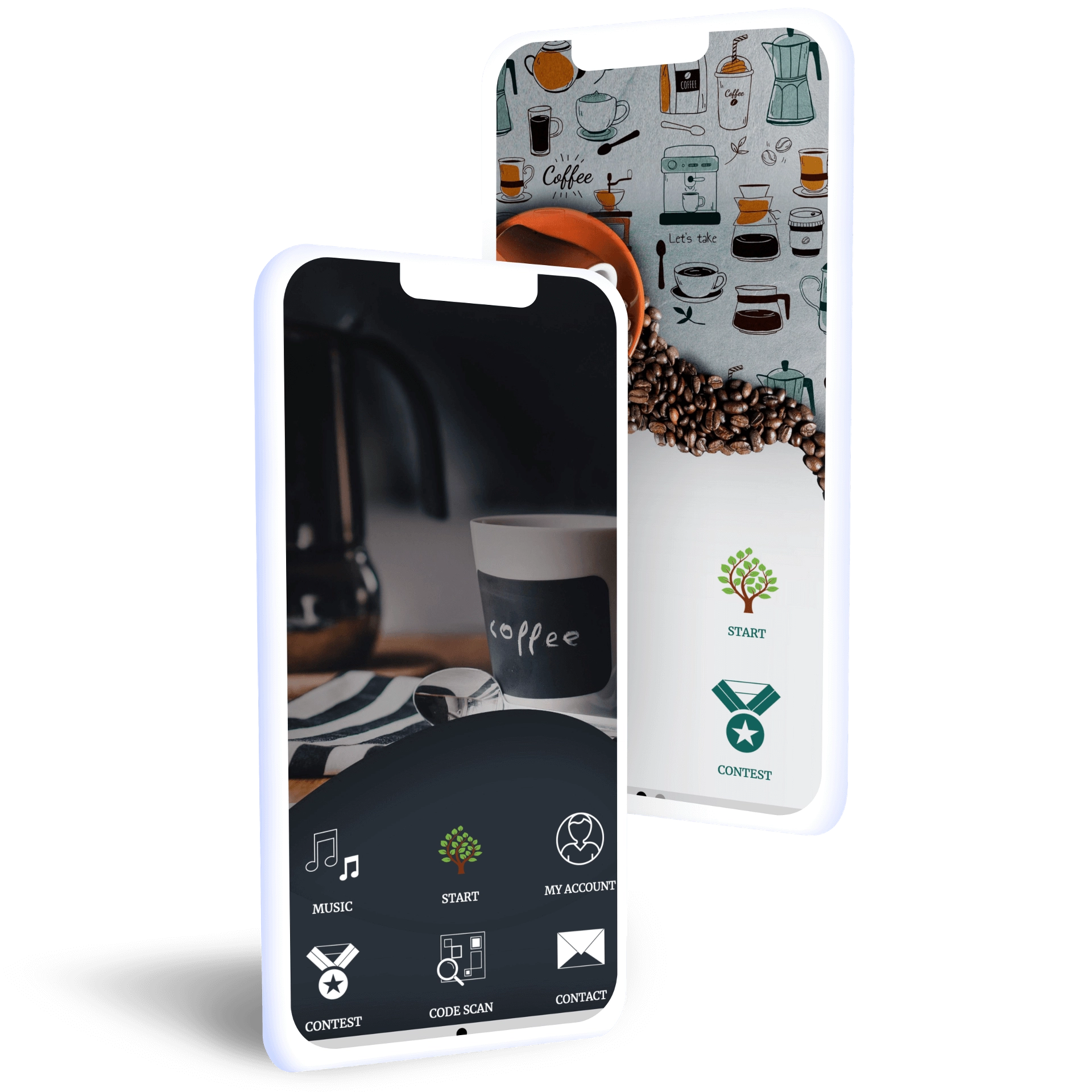 Web to app – app maker
Turn Website Into App in Minutes
Unlock Your App's Full Potential with Minimal Effort Using Our Magnificent AI App Builder. Convert Your Website to an Android App or iOS App in Just Three Simple Steps.
Integrate with Swiftspeed
Start building your app right away. Just a few clicks in our editor, and our AI will connect and convert your website to a mobile app. It's that simple with SwiftSpeed, the fastest and most reliable app creator.
Edit and Personalize
Make an app that seamlessly complements your website and aligns with your brand's theme. Simply enter the URL in our editor and let SwiftSpeed, your AI app builder, handle the rest.
Go Live with Our App Builder in Minutes
Create your app and see it go live! Download your Android & iOS apps effortlessly and publish them on the Google Play & Apple App Store in no time with SwiftSpeed, your trusted app maker.

App Maker tool to Accelerate Your Business
From local stores to multinational chains, our app maker is designed for every business. Whether you're an on-demand delivery platform or a service provider, create an app that fits your needs. Go live with premium Android and iOS apps, all without coding, thanks to our AI App Builder. See a few of our app maker templates below for yourself:
Our app builder Empowers Agencies.
At Swiftspeed Appcreator, we understand the unique challenges agencies face in delivering high-quality app development projects on time. That's why we've designed our app maker platform to be the ultimate solution for agencies looking to build an app to streamline their workflow or as a business. Create mobile apps for all your clients without the need for coding.
Integrate our app builder with analytics
Comprehensive Analytics Dashboard
Gain a 360-degree view of your app's performance with our robust Analytics Dashboard. Track everything from user behavior and installs to in-app purchases. Access invaluable statistics that empower you to make informed business decisions, fully integrated with Google analytics analytics.
No developer to build your app? no problem
make an app; no developer is needed
Unlock the full potential of your website in a mobile app. Our app builder platform enables you to create apps that not only mirror your website but also align perfectly with your business objectives—all without needing a developer.
Free content personalization
Personalize Your App Content
Make an app that aligns perfectly with your brand and business objectives. Our app builder's point-and-click interface lets you add features tailored to your app type and business category. Control user experience and manage app settings effortlessly, all with just a few clicks.
Free Live Editing
Live Editing
Make an app that truly reflects your vision. Our no-code app builder offers you complete freedom for customization. Design every aspect of your mobile app and make live changes effortlessly. You can see changes you make to your app design in real-time.
Free web-to-app converter
Website to App
Transform any website into a mobile app, regardless of its content. Our app builder is designed to create powerful apps for blogs, eCommerce stores, CMS websites, WordPress sites, and a wide range of industries and use cases. All you need is your website URL and we do the rest.
Free App Previewer
Next-Gen App Previewer
Make an app and see every design update in real time. Our free app maker offers powerful preview features, enabling you to create flawless apps. Make informed design decisions and test module compatibility effortlessly. You can also download your app apk or import your IPA file for real device testing. Available on Android and iOS without writing a single line of code.
Free to create mobile games
Create games
Our app builder provides access to a vast repository of free and premium game source codes, serving as your launchpad into the gaming universe. These resources are perfect for both budding game developers and seasoned professionals, empowering you to create engaging, fun, and unique gaming experiences. Our Marketplace provides free game source code.
Free yet no ads or annoying branding
No Branding
We prioritize our client's unique brand identity and vision, regardless of whether they opt for our free or paid plans. We firmly believe that every app created on our platform should be a true reflection of its creator's taste and style. That's why we ensure that our clients have complete freedom to customize their apps to their liking without any imposition of our branding.
Premium Apps Built with Ease
Analytics Insight
Track app downloads and usage data to make data-driven business decisions.
Monetize Your App
Monetize your apps effortlessly by integrating with leading global advertising networks.
Auto-Publish Apps
Automatically submit your apps to Google Play & Apple App Store, reducing manual effort.
Real-Time Sync
Convert your website to an app and sync all your data in real time, ensuring a smooth transition and providing your users with choices.
Send Push Notifications
Send unlimited mobile app push notifications to maintain user engagement and keep your audience updated.
Add Team For Collaboration
Invite team members to collaborate on your app project, assigning specific roles for streamlined development.
1M+
Mobile App Installed on Android and iOS
$12M+
Saved in development cost. Complete app building faster
500k+
Mobile apps invented by Swiftspeed App creators
Completely Whitelabel app maker
Completely White-Label App maker Platform
At Swiftspeed Appcreator, we believe your brand should shine in all its glory. That's why we offer you the unique opportunity to take total control of your application's branding. You have the freedom to completely remove our branding from your dashboard, allowing you to present your application to your users under your business name, logo, and style.
Convert web to apk
Web to APK & IPA Made Easy
Convert your website into APK and IPA formats effortlessly. Use simple point-and-click features to generate your app builds and launch them on app stores.
Build Android apps
Strategically designed to meet all Google Play Store guidelines, our free Android app maker effortlessly generates both APK and AAB versions. Create an app, click to generate the build, and you're ready to publish on the Play Store.
Build iOS apps
Publishing apps on iOS apps can be complex, but not with our free iOS app maker. Create builds compliant with App Store guidelines and go live with just a few clicks. Generate essential certificates and push new app versions effortlessly.
here's Why User Loves Swiftspeed App Builder
Users Absolutely Love Building Apps with Swiftspeed App Creator: Below are verifiable reviews from our loyal users
I was hesitant at first, unsure if I could navigate app development without any prior coding knowledge. But Swiftspeed Appcreator proved me wrong! It was incredibly user-friendly and intuitive, guiding me through every step of the process. I was amazed at the flexibility and control I had over the design and functionality of my app. The support team was just a cherry on top—always available and incredibly helpful. I've managed to create an app that truly mirrors my business ethos. This is a game-changer for small businesses like mine!
Chris Phillips
Frankfurt, Germany,
Small Business Owner (SME)
In the early stages of our startup, we knew that we needed a robust mobile presence. However, budget constraints made hiring a professional app developer quite challenging. That's when we discovered this app builder, powered by AI, helped us create a cross-platform app that has significantly boosted our brand visibility and user engagement. We particularly appreciated the premium features available with the paid subscription—it was a worthwhile investment. I would wholeheartedly recommend Swiftspeed Appcreator to any startup.
Leo Fidler
Los Angeles,
Startup Founder

Frequently Asked Questions
Here are the frequently asked questions about our app builder platform
Make an app with Swiftspeed Appcreator
Create premium apps without writing a single line of code, thanks to our user-friendly app builder. Build an app for your website or business with ease.